Wearing your new progressive glasses may seem a little daunting, because the whole world could swirl in front of you the moment you put them on. At Glasses Gallery, we work with each customer closely before production even begins to find out your wearing habits so we can tailor the glasses to your personal needs.
Knowing your wearing habits, including your natural wearing position and when you wear glasses, is especially important when ordering progressive glasses.
That is because certain prescriptions are sensitive to the visual experience, and how you wear glasses every day directly affects the design of the progressive lenses. By showing us how you normally wear glasses, we will be able to tailor your lenses to fit you personally.
Two Pieces of Information are Required
A Selfie
Take a photo with you wearing your current pair of glasses in your natural wearing position while holding a credit card / debit card on your lips (see example below). Pushing up your glasses is not necessary as we want to find out your natural wearing position.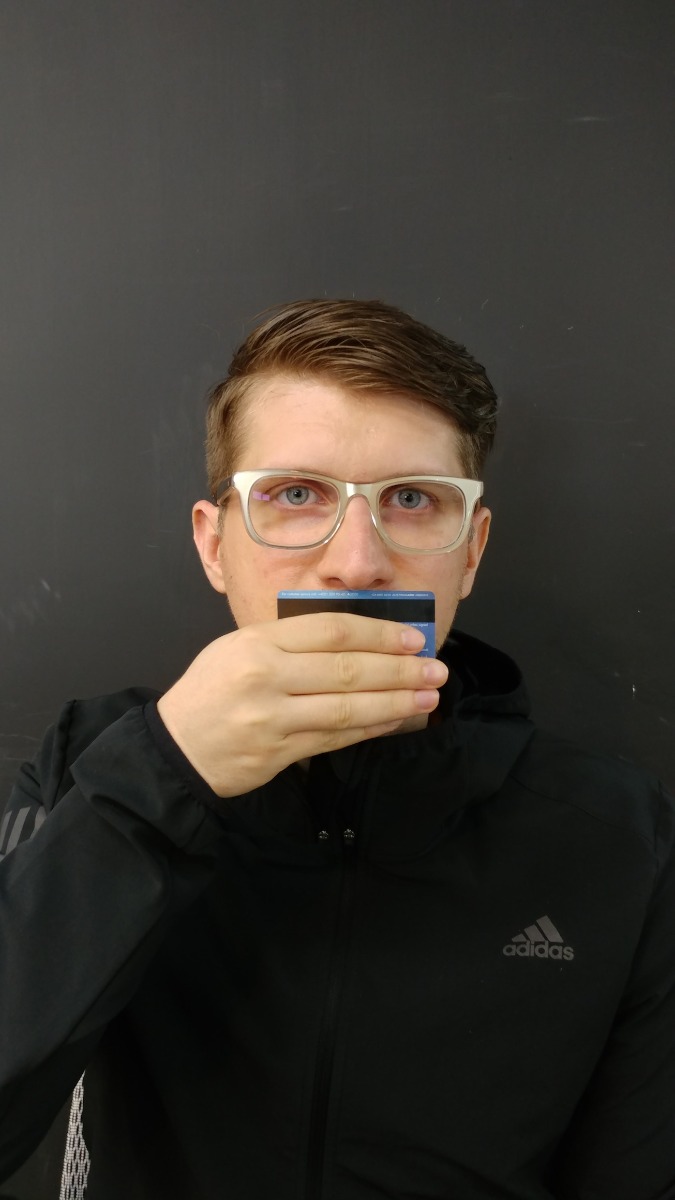 Your Old Prescription (If Applicable)
There is one other piece of information that would mean the night and day for your visual experience. If you have worn progressive lenses before, let us know if your prescription has changed for this purchase. A new prescription could cause slight discomfort during the adjustment period for your new glasses. By informing us of changes in prescription, we will design your progressive lenses to alleviate the discomfort of adjustment.